50 doTERRA On Guard Reviews and Testimonials

What is doTERRA On Guard?
doTERRA On Guard is one of doTERRA's most popular and powerful blends! It combines the benefits of Wild Orange, Clove, Cinnamon, Eucalyptus, and Rosemary essential oils into one effective solution. 
It's primary benefits are to help protect against environmental threats and support healthy immune function, however there is so much more it can do!
In a recent study
A recent study by doTERRA scientists evaluated the effects of doTERRA On Guard blend on human cells.
Four different white blood cell co-cultures and one skin cell co-culture were exposed to the blend and subsequent changes in cellular activity were measured using biomarker analysis.
A total of 9 different biomarkers were observed to be down regulated in the different white blood cell co-cultures. Biomarkers in the skin cell co-culture were also robustly affected. Levels of inflammation-related markers decreased after exposure to doTERRA On Guard blend. Cell proliferation also decreased significantly. RNA micro array analysis revealed that gene expression in these cells was altered, with the top four matched signaling pathways being related to inflammation and cell cycle control.
These results suggest that doTERRA On Guard regulates many important pathways relevant to healthy inflammatory response, wound healing, cellular health, and immune response.
---
50 doTERRA On Guard Reviews and Testimonials
Over the years, many people have shared their personal experiences using doTERRA On Guard. Here are just a small handful of experiences that will give you an insight into its many uses and benefits.
The throat drops and beadlets are my favorites! Super handy to carry at all times, simple way to stay healthy - Beth
I work in a hospital and usually in the winter I get the bug and it spreads to my family, but since I started diffusing OnGuard in the house daily and taking gel capsules we have been healthy. I started doing this a few years ago. Its wonderful stuff" - Rose
I LOVE every OnGuard products, my family and I use all of them. I know On Guard is what kept me from not getting sick on my flight where I sat next to a woman who was coughing and could barely talk. I gave her a few On Guard throat drops, of course, they helped her right away" - Stephanie
My favorite OnGuard product is the Beadlets! I pop them in my mouth whenever I go somewhere so I don't get sick - Alicia
I love OnGuard SoftGels! Any time I've run out... that's when I got sick. And I can bite them and they coat my sore throat" - Kristine
I use all the On Guard products but my favorite product is the oil. One drop on the bottom of my feet twice daily. - Melissa
I love doTERRA On Guard. I keep a bottle in my purse and am often seen dripping on students and other faculty at the school where I teach. It may not be a cure but it will always make them feel better - Bonnie
We use OnGuard oil daily, love it! - Sarah
I have all the OnGuard products except the mouthwash (haven't tried it yet). I like them all for various reasons. If I have to pick: I'm going with the oil since it can do so much to help my family's health. - Ann
I Diffuse and ingest OnGuard daily Every time someone walks into my office they comment on the great scent Healthy and beautiful - Lillian




I really, really like the OnGuard + Softgels! They have been amazing for me! - Kristy
I love the Beadlets and of course the oil itself - It`s a must have in my classroom before the kids come in. I'm most interested in trying the hand soap! -Kahealani
My favorite On Guard product is the oil. It is versatile to diffuse alone or blended with citrus or spice oils. I also use it in roller blends and Home sprays and rug freshener to maintain good health. - Christina
I diffuse OnGuard oil in my first-grade classroom every day. The kids not only love the smell, but my attendance has increased so much. - Deanna
My husband is "Santa's Helper" in our local mall. This is his 23rd year. Since I have been diffusing On Guard at nights, he doesn't get their germs they share as they sit on his lap to tell him what they'd like as he used to do. - Marsha
On guard is amazing and has helped my family tremendously. My son battles sports injuries and infectons, this amazing oil helps fight that!! - Melissa
On Guard Beadlets are the best!!!! Easy to carry, easy to swallow and awesome power when you take it daily to prevent the getting the bugs going around - Delana
I wear OnGuard in an aromatherapy necklace and rub it on my neck every day. Haven't got the bug in years - Melanie
I love the OnGuard Softgels! Keeping my family and myself healthy during this time of year is my number one priority! Love that they are in the Softgel form and easy to take!! - Arlene




Beadlets are the BOMB! Haven't missed work for the last 2 winters. I take one a day from Sept-April. - Teresa
On Guard oil is my favorite! Diffuse, apply topically or ingest to help support our bodies through winter!! - Julianna
My husband uses the Beadlets every day. He's a survivor and likes the additional protection these give him. - Dolores
OnGuard is the most used product line in our house. We love the oil blend the most, because we can use it for everything, and make our own DIY cleaners and self-care products. It's helped us stay healthy and keeps our house fresh and clean. - Jennifer
We use On Guard essential oil daily!! Diffuse and roll on our feet every morning and night...I haven't been sick yet this year, and my son has only had some mild congestion...Love On Guard!!! - Brenda
I love the Beadlets to help with that extra immune boost plus the cinnamon taste is yummy! - Danielle
On guard Softgels are my favorite for myself!!!! My kiddos are too young for them, so the oil is my fave for them!!! - Terah
I love the roll-on for -trying- to keep my kids healthy in the winter!! - Jenny
OnGuard Softgels are on my supplement agenda from Sept. to April - Addie
The OnGuard essential oil is a must-have in winter to help us fight - Breanne




Love on Guard anything. The smell is my favorite. The fact that it keeps airborne bugs away is a bonus - Ethel
Ever since I started diffusing the OnGuard essential oil on a daily basis, my husband has not gotten the season flew. He never gets the shot and would get sick every season while claiming ´I never get sick! - Linda
My love of on guard products cannot be limited to one. I use all of them and just started the mouthwash which is fantastic! If I had to pick one that I wouldn't want to run out of, it's probably the foaming hand wash. But the toothpaste, oil, drops, laundry soap, beadles, capsules and sanitizer are all in my house and never disappoint! - Sue
Oh my gosh how do I even begin to describe my love of OnGuard... the essential oil is probably my favorite because it is so versatile. I can use it in multiple different applications and I do I know I'm protecting my family and supporting our immune system! I just can't imagine life without it!!! - Brigette
I LOVE the laundry soap. Being a teacher of small humans, lots of amazing stains (food or nose related its a roulette really...) appear on my clothing. I trust that all germs are being washed away when I use it. I also love the way my bedding smells when I wash it in OnGuard!!! A few extra drops of oil into the cap of soap before I add it to the washer and I am on my way bugs-free!!! - Tricia
I love all the On Guard products! I have the Beadlets, the Softgels, and the toothpaste is awesome, and the cough drops are great. I use the OnGuard sanitizer and use it to make foaming hand soap. My favorite is the On Guard oil as I can use it in everything! - Doris
My husband munches OG throat drops all day. Had teeth removed for dentures and he uses mouth wash several times a day at first. We diffuse, take in capsules. I have an OnGuard cleaner spray bottle for quick fixes. Laundry. Oh my. Every day is an OnGuard day!! - Michelle
I love diffusing the on guard oil. I also love the hand sanitizer and keep one in my purse at all times. My friends ask to use it and they love it because of how different it smells and how it works so well. After using the sanitizer, my hands feel so fresh and clean. I don't know what I would do without these products. Thank you, doTERRA!!!!!! For this opportunity - Sarah
I have not tried the drops yet but I love the oil and add it to my oatmeal in the morning for an immune boost. The sanitizing mist goes everywhere with me and smells so great! I have cleaned surfaces and my hands with it. It is a great value because that little bottle lasts a long time! The foaming hand soap is great and the cleaner concentrate is helping me make dish tabs and dish soap along with so many other things to clean my home. The laundry detergent works so well and laundry just smells clean! OnGuard is amazing! - Diana
My favorite OnGuard product would have to be the essential oil because it is so versatile. I use it to clean surfaces in the kitchen and bathroom, put it in my homemade laundry detergent, make hand sanitizer with it, use it in the diffuser, and put it in capsules to take orally. My husband adds it to his denture cleanser at night. - Theresa




Although we use several of the OnGuard products including the Sanitizing Mist when out, OnGuard toothpaste several times a day, handwash in our kitchen and Beadlets on the go, my favorite is the OnGuard Essential Oil. As a do it yourself mouthwash and breath freshener, the oil has helped us through many days. We just add a few drops to a small amount of water, sip and swish or gargle. - Janice
On Guard oil is my all-time favorite oil!! In the diffuser, on my feet, on my spine, internal, on apples, in my soap, in my mopping water, in a spray bottle diluted with water for cleaning countertops, and bathrooms, love to put it on the tip of the tongue to help get rid of the funk.... so many uses and it smells so Great!! - Wanda
I love all the OnGuard products. However, recently I have had numerous oral surgeries and the mouthwash has been amazing! I received it in my Dream Kit and I am in love!! Even my oral surgeon is impressed with my healing process. So I have to go with the mouthwash! - Susan
Wow! every OnGuard product! I use them all daily! Today, my favorite is the flaming hand soap! In MN the dry cold air is not good for my hands! This soap is helping keep my hands clean and not dried out! Love love love it!! Thanks doTERRA for the integrity of your company and the quality of your products! - Andrea
I love the On Guard essential oil! I have been diffusing it every night and made a roller that I have been applying almost hourly. Everyone around me is getting taken out and I'm doing my best to avoid it. So far, so good! Woot woot! - Francesca
So hard to decide which OnGuard product is my favorite. I guess I would choose the toothpaste. I use it daily-leaves my mouth so clean! The sanitizing spray and a roller made with the essential oil are also very important-especially this time of year! - Jodi
I love the OnGuard essential oil. I diffuse it and apply it especially during the winter months and happy to say I usually never catch the crud that most of my clinic I work in does. I also love the on guard hand sanitizing spray and keep it everywhere! - Belinda
Where I work, there have been several people coming in with coughs. They are surprised to see how fast the On-Guard throat drops help reduce that cough and at times has completely stopped it. I love sharing them! - Julia
My daughter is in grad school and this morning she came up to me and said this is something going around at school. I cannot afford to get this illness. Can I have some on guard Beadlets? Of course the answer is YES. These are awesome and so easy to use. It protects us from environmental threats. An extra benefit is if you break it in your mouth. Now you have a breath freshener as well. - Sandy
I love using the OnGuard essential oil! Whenever I feel ickyness coming on, I put a drop on my tongue and it always helps! I also love to diffuse OnGuard in my bedroom anytime I feel something coming on. Diffusing the oil helps so much! - Megan
I love the On Guard Roll-On and I use it on my daughter's feet nightly to protect her from germs and boost her immune system. I notice a difference if I forget to use it. I also love the smell! - Nicki
---
How to use the On Guard Products
doTERRA On Guard Essential Oil - The 15ml bottle version allow you to use this oil topically, aromatically and also internally
Add two to three drops in a veggie capsule for an immune boost.
Add to water for an effective all-purpose surface cleaner.
Soak sliced apples in water and a few drops for a healthy, immune-boosting snack.
Combine a few drops of doTERRA On Guard with Fractionated Coconut Oil for a natural hand cleanser.
doTERRA On Guard Roll-on - The 10ml roll-on bottle version is perfectly adapted for topical application. Easy and convenient, never lose a single drop of oil, plus comes diluted in a base of Fractionated Coconut oil. Perfect for a smooth and gentle application to the skin.
Apply to chest or feet when seasonal threats are high.
Use on palms of hands to purify skin.
Apply to wrists or pulse points for an energizing aroma throughout the day.
doTERRA On Guard Beadlets - Contains 125 tiny vegetable beadets with 1/4 drop of On Guard essential oil to freshen breath and support the immune system.
Consume one beadlet as desired
Pop in your mouth for fresh breath and oral health
Traveling? Protect yourself on the plane, train and bus from harmful bugs in the air.
Feeling like your're coming down with something? Pop a beadlet or two quickly to give your throat, mouth and immune system a quick boost.
doTERRA On Guard Softgels - Contains 60 vegetarian softgels that encapsulate 2 drops each of On Guard essential oil. Should be taken on an occasional basis.
Take 1 or more softgels daily as needed to promote healthy immune function.

Let the softgel slowly dissolve in the mouth, like a large beadlet, for a prolonged benefit of On Guard essential oil for oral health.
doTERRA On Guard Protecting Throat Drops - Blended in a base of organic cane juice and brown rice syrup, doTERRA On Guard Protecting Throat Drops help calm and soothe dry, scratchy throats while supporting overall health.
Dissolve one doTERRA On Guard Protecting Throat drop in the mouth as needed.
For best results during seasonal and environmental threats, use doTERRA On Guard throat drops throughout the day
doTERRA On Guard Sanitizer Mist Spray - A sanitizer mist that purifies hands by eliminating 99.9 percent of bacteria and other germs on the skin through an extremely fine, quick drying mist that leaves hands feeling soft, smooth and clean.
Shake well before use
Apply one to two mists directly to hands
Rub together until dry.
---
eBook: Cleaning with Essential Oils
Whether or not you like to clean, it is much easier to keep a clean house when you have useful and effective cleaning agents.
While you may be used to the fact that people use essential oils for health and wellness, you may not realize that essential oils can also be extremely useful for cleaning.
With natural cleansing properties, essential oils provide a simple yet powerful way to keep things clean.
Download. eBook: Cleaning with Essential Oils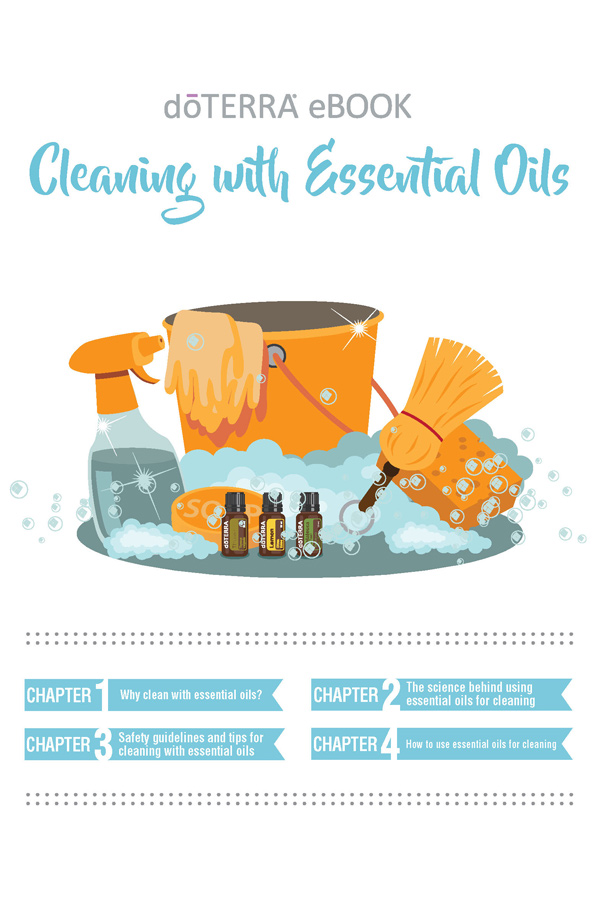 ---
doTERRA On Guard DIY Ideas & Recipes
Try out some of these great ideas to get the most out of your On Guard Essential oil blend!
Where to Purchase doTERRA On Guard Products
Other Articles
---
---
Sharing is Caring! click to share.
---