doTERRA Healthy Essentials Enrollment Kit
Purchase Options
You may purchase this kit at retail price or just as easy choose to become a doTERRA member for free with this enrollment kit and also save 25% off the retail price.

Member Price: ONLY $249
How to become a doTERRA member
Description
Transforming your mind, body, and home has never been easier with essential oils and essential oil infused products. With doTERRA, you can be confident that your essential oils are safe, pure, and effective.
doTERRA oils are safe to use with the whole family and give you peace of mind
Pure, ethically sourced essential oils are doTERRA's number one priority
doTERRA oils are potent, powerful, and effective.
The Healthy Essentials Enrollment Kit Includes:
All bottles are 15 mL unless otherwise noted.
Peppermint Essential Oil
Peppermint essential oil is powerfully refreshing, cooling and invigorating. Peppermint promotes digestive and respiratory health when ingested.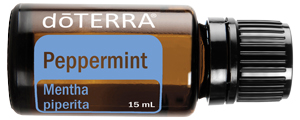 Apply to chest before exercise
Add a drop to your toothbrush
When tense, massage into temples
Lemon Essential Oil

Lemon essential oil is cleansing, refreshing and purifying, both inside and out.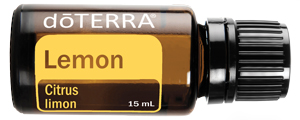 Add a drop to a glass of water
Use to wipe down surfaces
Inhale to improve mood
Deep Blue Soothing Blend
Deep Blue soothes targeted areas with a warming and cooling sensation. Deep Blue Soothing Blend is perfect for a massage after a long day or intense workout.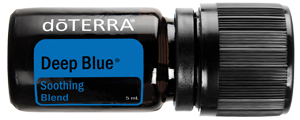 Massage into muscles
Use before or after working out
Apply after a long workday
Lavender Essential Oil
Lavender essential oil is calming, soothing, and relaxing.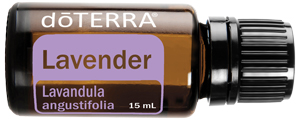 Put a drop on your pillow
Add two drops to nighttime tea
Apply to skin irritations
Adaptiv Calming Blend
Use ADAPTIV—the calming blend—to help yourself adapt and cope with the daily stresses of life and help improve sustained attention.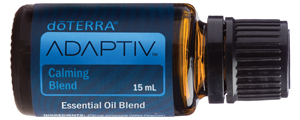 Diffuse to ease anxious feelings
Apply as a supportive perfume
Inhale to combat stress
Copaiba Essential Oil
When taken internally, Copaiba essential oil can help ease bodily discomfort and support the cardiovascular, immune, digestive, and nervous system.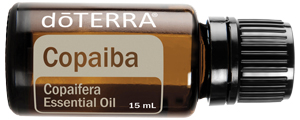 Drop under the tongue for internal usage
Diffuse for emotional support
Rub into targeted areas
Balance Grounding Blend
doTERRA Balance helps ground and balance emotions and create a sense of tranquility and well-being.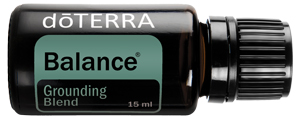 Inhale when feeling anxious
Diffuse during meditation
Apply to wrists for relaxation
Breathe Respiratory Blend
Use doTERRA Breathe—the respiratory blend—to promote feelings of clear and easy breathing.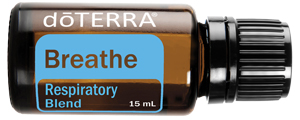 Rub on chest or back
Diffuse at bedtime
Inhale directly from palms
DigestZen Digestive Blend
DigestZen Digestive blend soothes stomach upset and eases motion sickness. Used internally, can help maintain overall digestive health.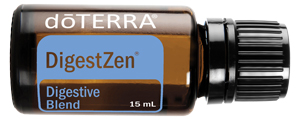 Add to water or tea
Rub on stomach
Take after a large meal
On Guard Protective Blend
doTERRA On Guard boosts the immune system to help protect you from environmental and seasonal threats. It is also energizing and uplifting.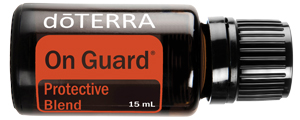 Diffuse during fall and winter
Rub on the bottoms of feet
Add to water with honey to soothe throat
Petal Diffuser
Use the Petal Diffuser to transform the atmosphere of any room. It small, user-friendly and can cover 330 square feet.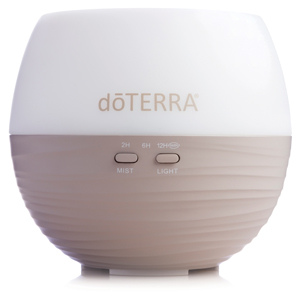 Create an uplifting environment
Purify the air in the kitchen or bathroom
Use in your bedroom for relaxing atmosphere
Kit Brochure: The Healthy Essentials kit also includes a brochure with instructions how to use each of the oils and products in the kit.
Your Purchase Changes Lives
In an industry that often cuts corners, we are committed to producing oils that are 100% pure. But our mission is about a lot more than just pure essential oils: our goal is to change the world one drop, one person, one community at a time.
Through Co-Impact Sourcing and the doTERRA Healing Hands Foundation, we are impacting tens of thousands of lives every day.
* These statements have not been evaluated by the Food and Drug Administration. This product is not intended to diagnose, treat, cure, or prevent any disease.
---
We Also Recommend
---