Few things bring people together better than a summer barbecue. With long days, warm weather and good company, you're sure to make memories that last a lifetime. Try your hand at these simple, summer-ready recipes that everyone is bound to love. The best part? Each of them features some of your favorite essential oils!
Lemon Eucalyptus
 is a tall tree native to Australia characterized by smooth bark and narrow leaves. When steam distilled, the dried leaves and twigs emit volatile aromatic compounds that have a heavy citrusy scent. Lemon Eucalyptus essential oil is a perfect example of why the power of essential oils lies in their unique and diverse chemistry.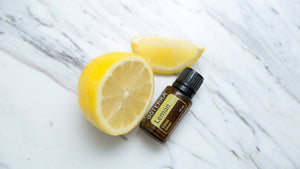 If you've been feeling the itch to get some cleaning done you may have been wondering if essential oils could help you get the job done naturally, without toxic chemicals. doTERRA Lemon essential oil can help make cleaning much easier plus deliver great therapeutic benefits along the way. Here are 10 ways you can use Lemon to clean your home.