doTERRA Global Convention | PURSUE 2020
This year's virtual event—PURSUE 2020--is designed specifically for you to have an interactive, dynamic experience from the comfort of your home, or wherever you want to be a part of it.
The convention will have the same sessions, presentations, entertainment, and education as ever, including a virtual product showcase experience. Get ready for an event you'll never forget!
Convention Dates
September 9–12, 2020
Who can attend?
Anyone can attend, whether a doTERRA member or not. 
How do I purchase a ticket?
Visit the Pursue 2020 registration page.
Click on "Create Account."
Once you're logged in, fill out your market of residence, personal information, Wellness Advocate ID number, and any language requests you may have.
You'll then be directed to a page listing terms and conditions. Once you have read over the conditions and agree, click "Continue."
Select your preferred Pursue 2020 ticket option and feel free to join in Engage in Good initiative, organized by the doTERRA Healing Hands Foundation, by donating $10 to your preferred cause.
If you selected the Connection Access + SWAG Box option, you'll be prompted to submit your shipping address and payment information.
Once your order has processed successfully, you'll then be directed to the PURSUE 2020 Dashboard, which has a summary of your order. An email confirmation will also be sent to the email address you provided.
When does registration close?
Ticket registration will close on October 30, 2020.
What comes in the Pursue 2020 SWAG Box?
The box contains:
Exclusive doTERRA 10 mL essential oil blend
Backpack
Notebook
Pen
Travel supplement case
Event guide
Training booklet
Recognition booklet (featuring new US/CAN Silvers and above)
---
Convention Agenda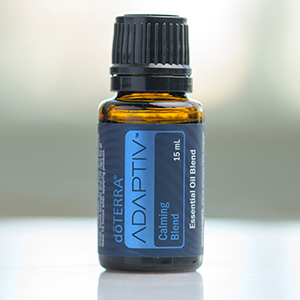 Wednesday, September 9
Bonus Session—Product Reveal
6:00 p.m.–7:30 p.m. MT
It's everyone's favorite time of year: the time for doTERRA to reveal its newest products to you! Kick off PURSUE 2020 by discovering why we're so excited about our new product offerings. From extensions of tried-and-true product lines to exciting new additions we have no doubt you will learn to love, you don't want to miss out on being one of the first to learn about the life-enhancing benefits coming to you!
Be the first to see brand-new products and hear about an exciting new way to get life-changing products into your home. 
---

Thursday, September 10
Morning Session—PURSUE Pure Product
10:00 a.m.–11:30 a.m. MT
From the beginning, nothing has mattered more to us than providing pure, safe, and effective essential oils to families around the globe. With nature's most powerful gifts being used in more homes than ever, learn why our Certified Pure Therapeutic Grade quality standard is at the heart of the results you can expect from doTERRA.
Have you ever wondered what it means for an essential oil to be pure and effective? Come take a journey with us as we give you a never-seen-before insider's view of what sets doTERRA apart from all the rest. Not only will we share with you the roots of how it all began, but we will give you a view into the complete process – from source to you. This would not be possible at an in-person event, and we are so thrilled to take this in-depth journey with you and show off some of the behind-the-scenes experts and processes that ensure the purity and efficacy unique only to doTERRA!
Hear from David Stirling about doTERRA's resilience and growth, even in challenging, uncertain times. 
Our Pursuit of Purity:

 

Sit down with the Founding Executives as they discuss the doTERRA story, the reasons why it was founded, and their vision of what impact its creation would have on the industry and the world.
Why Direct Partnerships are Essential:

 

Journey across the globe with our Sourcing team to see for yourself the lengths we go to in order to make the most positive, most direct impact on everyone: farmers, distillers, and everyone else on the way to you.
Science Proves Why Quality Matters:

 

Dive into purity and quality with Dr. Osguthorpe, an infectious diseases specialist, who talks about their importance, even when adulterated shortcuts are so easy and prevalent.
Key Speakers:
 Cecilia Spinelli, Plamen Nikolov, Dr. Prabodh Satyal, Mark Blumenthal
---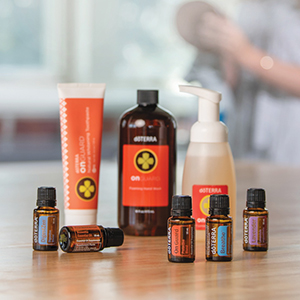 Afternoon Session—PURSUE Wellness: Immunity
2:00 p.m.–3:30 p.m. MT
As the first line of defense against potential threats all around, your immune system deserves a little TLC. Join us as medical experts provide a deep dive into how a healthy immune system functions and our body's cycle of immunity. Strengthening our body's immune function allows us to live a more vibrant life—and who doesn't want that? You will learn how to maintain a robust immune system and protect your body from internal and external threats. Scientists will share pioneering research featuring some of doTERRA's powerhouse products such as On Guard Protective Blend, Lifelong Vitality (LLV), and many others you'll want to incorporate into your health regimen. Come discover how to stay strong all season!
Our Complex Immune System:

 

Get real facts about immunity as Dr. Osguthorpe sets the record straight on what the immune system is and how it protects us from environmental threats.
The Cycle of Immunity:

 

Go in-depth with Dr. Hill and see exactly why doTERRA On Guard®

 

is the powerhouse it is, then learn exactly how to use it daily for maximum benefits.
Optimizing Immunity with Lifelong Vitality:

 

Hear Dr. Gough, an emergency medicine doctor, explain what makes the doTERRA Lifelong Vitality Pack®

 

stand out from the crowd, as well as why it's not just another supplement.
How Essential Oils Affect Our DNA:

 

Explore the connection between essential oils and genetic expression with Dr. Nicole Stevens as she shares groundbreaking research on doTERRA On Guard.
Protecting Our External and Internal Environment: Experience cutting-edge essential oil research with Dr. Jennifer Eddins and see just how powerful natural products are.
Key Speakers:
 Dr. Russell Osguthorpe, Dr. Andrew Gough, Dr. Nicole Stevens, Anne Shipley, Jennifer Eddins, Dr. Katherine Igah-Phillips
---

Friday, September 11
Morning Session—PURSUE Pure Business Practices
10:00 a.m.–11:30 a.m. MT
With most of the essential oils in the market today being brokered and extended with natural and synthetic compounds or even completely manufactured in laboratories, it is absolutely vital to know the source of your essential oils. Purity goes far beyond the absence of contaminants. Potency has everything to do sourcing essential oils from regions in the world where the plants grow best so the therapeutic components that are produced by nature provide the results we expect. Cutting corners is not an option at doTERRA.
Throughout this episode, you will gain a deeper understanding about doTERRA's unique sourcing methodology. In the same way we strive to take care of you and your family with every drop of oil, we strive to be a positive influence in the lives of farmers, growers, and distillers on the other side of the bottle. Through sustainable jobs, environmental stewardship, social impact initiatives, and other responsible business practices, doTERRA invests in the future of these communities and creates value for all stakeholders in the supply chain – we succeed together. This framework of sourcing from the very best, and helping in the areas where it's needed most is what sets doTERRA apart and is the reason you can feel confident about the origin of each doTERRA oil you use and enjoy.
Co-Impact Sourcing: Where It All Began:

 

Listen as Tim Valentiner, vice president of global strategic sourcing, explains what sets doTERRA apart and how our supply chain is making a difference for communities around the world.
Sourcing Guiding Principles in Action:

 

Go on the ground details about doTERRA's sourcing initiatives from Bishnu Adhikari, director of Co-Impact Sourcing®. 
Growing the Best and Helping the Most: See for yourself how the revolutionary doTERRA approach to sourcing impacts lives around the globe. We don't build farms—we build farmers.
Key Speakers:
Bishnu Adhikari,
Georges-Edouard Elie
---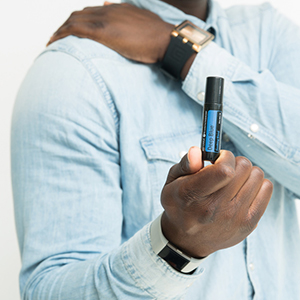 Afternoon Session—PURSUE Wellness: Relief
2:00 p.m.–3:30 p.m. MT
Whether you're exhausted from a particularly strenuous workload, struggling with the years of life or beginning a new exercise regimen, your body will alert you to any negative effects in the same way: discomfort. A little self-care is a fantastic first step when soothing discomfort and providing needed relief. After all, supporting healthy body functions results in greater overall health and mobility throughout life. This session will focus on how to maintain a healthy inflammatory response in the body because we all want to feel our best so we can live life on our terms. Experts will focus on how some of doTERRA's hero products, such as Deep Blue, Copaiba, and others that may surprise you, help to maintain vitality, prevent lingering tension, and recover from the effects of physical, mental and emotional exhaustion. If you have a desire to feel more youthful, have more energy, and live a more active life, you won't want to miss this session!
The Secret Behind Deep Blue:

 

Dive deep into Deep Blue®

 

with Dr. Hill as he explains the science behind this essential oil blend, as well as how the entire Deep Blue line can support you every single day.
The Two Supplements You Need for Relief:

 

Love Turmeric Dual Chamber Capsules, like so many other Wellness Advocates around the world? Hear the science behind this incredible supplement from Alex DaBell, director of nutraceuticals and innovation at doTERRA, plus how you can use them in conjunction with Deep Blue Polyphenol Complex.
Rediscovering Helichrysum:

 

See why Emily Wright considers Helichrysum to be one of her favorite essential oils and how you can use it to find relief.
How Our Body Responds to Inflammation:

 

Learn the science behind discomfort with orthopedic surgeon Dr. Paul Winterton and how you can use essential oils to support your body.
Living An Active Lifestyle Without Limitations:

 

Did you know that professional athletes rely on essential oils too? See how oils are used in the locker room (and beyond) to support athletes and people with active lifestyles.
Eating the Right Foods for Optimal Health: Learn how the food you eat can impact the inflammation and functionality of your body.
Key Speakers:
 Dr. Paul Winterton, Alex DaBell, David Hawkins, Doris Martel, Dr. Kellie Lancaster, Kristen Pardue, Roxanne Harris, Scott Johnson, Tim Hightower
---

Saturday, September 12
Morning Session—PURSUE Pure Love of Humanity
10:00 a.m.–11:30 a.m. MT
Rooted in the foundation of doTERRA is the desire to empower people and communities worldwide to make positive and sustainable change, well beyond "the business".  From the very beginning, doTERRA's founding partners chose to give, even before they saw success, knowing that gratitude must be a guiding principle. As the business grew, so did the opportunities to provide hope and tools for individuals and communities worldwide to become self-reliant.
Join us to celebrate the doTERRA Healing Hand Foundation's 10 Year Anniversary. We will look back at how simple acts of goodness have changed lives for the better for generations to come and organically developed into seven areas of response to some of the world's most challenging dilemmas. Together, with Wellness Advocates and charitable partners, doTERRA has become a recognized global leader in sustainable philanthropic impact.
You won't want to miss this session of HOPE where Emily will introduce a new initiative with special guests who have leveraged their impact to protect and save children. Together, with our new partners and each of you, we can continue to make real and lasting change in the world one drop, one person, one community at a time. Come learn how you can be a part of this movement to engage in good around the world.
Empowering Change and Uplifting Humanity:

 

Hear how the doTERRA Healing Hands Foundation®

 

plans to continue changing lives worldwide for many years to come.
Bringing HOPE to Our Most Vulnerable: Sit down with Emily Wright and Deborra-Lee Furness as they discuss how conscientious and compassionate organizations can bring hope to those who need it most.
---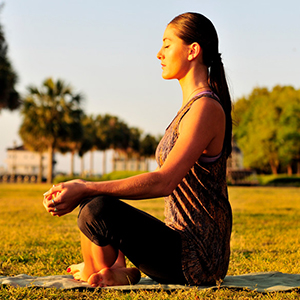 Afternoon Session—PURSUE Wellness: Mind and Mood
2:00 p.m.–3:30 p.m. MT
Interacting with and interpreting stimuli from an ever-changing environment around us continues to have a significant impact on our mind and our mood. As creatures of habit, we tend to toggle between a limited set of familiar emotions – both positive and negative. Gain insight into how aroma can not only alter our mood, but also affect our physical well-being. Did you know there is a powerful connection between your gut health and your emotional health? Learn from neurology and psychology experts as they guide you through simple protocols to keep anxious feelings at bay and keep you feeling emotionally, mentally and physically strong and balanced. Your takeaway from this episode will be an ability to shift perspective to cultivate positive feelings, better manage stress, prioritize rest, and increase motivation–a complete makeover for your mood and mind!
The Neurology Behind Our Emotions:

 

Learn about the emotional feedback loop and how essential oils can help break the cycle from Jessica Travis, a nurse practitioner.
Using Our Olfactory System to Adapt to the Stresses of Life:

 

Watch Nicole Stevens, doTERRA director of clinical research, explain the nature and nurture characteristics of DNA and how you may have more power in your journey to health and wellness than you might have realized.
Overcoming Trauma with Aromatherapy:

 

Listen as Dr. Danielle Daniel shares her important research into trauma and the power of aromatherapy.
Creating Balance in a World of Chaos:

 

Discover the science and research behind the incredible Adaptiv®

 

Capsules from Alex DaBell.
The Power of Sleep:

 

Delve into the habits you can implement and the doTERRA products you can use to support a good night's sleep with Dr. Heather Pickett.
Key Speakers:
 Dr. Danielle Daniel, Dr. Heather Pickett, Jessica Travis, Rebecca Hintze, Rebekah Zelenka
---

Evening Session—PURSUE Pure Intentions
5:00 p.m.–7:00 p.m. MT
Not only is doTERRA in the business of essential oils, it is also in the business of empowering people. As we provide members and customers with personalized natural solution regimens, those who empower others with doTERRA products have the ability to achieve financial stability and earn a variety of rewards. Our partnerships with millions of Wellness Advocates around the world allow us to accomplish both of these objectives and much more! Building with doTERRA is simple: you use oils, you share oils and teach others to do the same. Whether you are new to doTERRA or are a seasoned leader, you will learn how to effectively strengthen your business skills and take advantage of the tools doTERRA has created to take your business to the next level!
A Week in the Life of a Wellness Advocate: Ever wondered what the daily life of a Wellness Advocate looks like? Spend some time with Judy Diaz-Guererro and find out!
Direct Sales Myth Busting:

 

Bust some common myths about network marketing with Robin and Leland Jones. Listen as they break through misconceptions and more, getting to the heart of what it means to be a Wellness Advocate.
The Power of a Light Switch Decision: Hear Jessica Moultrie's incredible passion and how a single decision can change the course of your life forever.
Building in 2020: Listen as a panel of fantastic leaders discuss their experiences and success with building thriving doTERRA businesses in the unusual landscape we call 2020.
Creating Lifelong Customers: Helping your customers fall in love with essential oils is simple, and Jenna Rammell will show you how you can do it with just a few key tools.
Resources for Your Success: Are you wondering where to get everything you need as you grow your doTERRA Business? Victoria McAdams will share with you exactly where to find the resources you need for success.
Launching Your Business: Tune in to hear Founding Wellness Advocate Justin Harrison speak about the most effective ways to launch your doTERRA business.
Key Speakers:
 Justin Harrison, Audra Robinson, Audrey Laforge, Eliza Yoshida, Jessica Moultrie, Judy Diaz-Guerrero, Michelle Cannon, Victoria McAdam