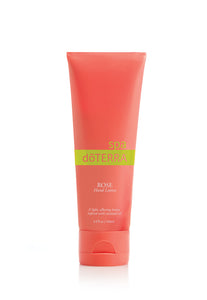 doTERRA SPA Rose Hand Lotion
doTERRA SPA Rose Hand Lotion is a silky, hydrating lotion abundantly infused with CPTG essential oil of Bulgarian Rose.
Description
doTERRA SPA Rose Hand Lotion is a light, alluring lotion with CPTG Rose essential oil that promotes smooth, beautiful skin. This silky formula contains natural moisturizers and humectants that leave hands soft, supple, and nourished. Known for its skin-beneficial properties, Rose essential oil enhances this lotion with the authentic and uplifting aroma of rose petals.
As doTERRA's most valuable essential oil, Rose makes this hand lotion unique in scent and benefits to the skin. But what makes it even more special is the purpose behind this product: the doTERRA Healing Hands Foundation. The doTERRA Healing Hands Foundation is doTERRA International's registered non-profit organization committed to improving lives through partnering with organizations that offer hope to millions around the world. The doTERRA Healing Hands Foundation seeks to bring healing and hope to the world, to make possible lives free of disease and poverty, and to ultimately empower impoverished communities with the tools needed to become self-reliant. The full wholesale purchase price of the Rose Hand Lotion is donated to the doTERRA Healing Hands Foundation.
Primary Benefits
Bulgarian Rose essential oil is known for its ability to promote smooth, glowing skin
Sunflower and macadamia seed oils are known for their exceptional moisturizing properties and ability to retain moisture in the skin
Non-greasy formula absorbs quickly leaving skin looking healthy, soft, and smooth
Directions for Use
Apply to hands to relieve dryness and to enjoy the subtle scent of roses.
* These statements have not been evaluated by the Food and Drug Administration. This product is not intended to diagnose, treat, cure, or prevent any disease.
---
We Also Recommend