Have you been running around a lot lately? Try treating yourself to this do-it-yourself 
Whipped Peppermint Foot Lotion
. A simple and light lotion that includes natural ingredients like 
Peppermint oil
 and 
Tea Tree (Melaleuca) oil that 
will not only leave your feet smelling fresh, it will transform your sandpaper heels into a silky dream.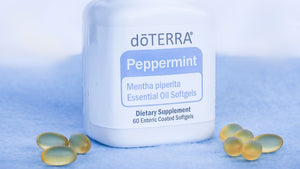 Peppermint has one of the most powerful and diverse spectrum of benefits of any essential oil. Aromatically, it is energizing and can help support feelings of clear breathing. Topically, it provides a cooling sensation to the skin. But internally is where Peppermint may provide the most powerful benefits.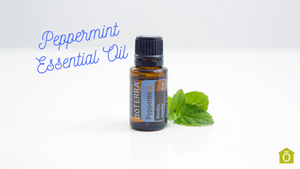 Peppermint is one of the most useful essential oils you can have in your home. With so many facets and uses, it is no surprise that it continues to be one of doTERRA's best-selling and highly-favored essential oils. From alleviating occasional upset stomach to promoting healthy respiratory function, peppermint is going to do you a world of favors!